The People's Movement: How Do Elections Serve the Agenda of Social Transformation?
Kasarinlan Philippine Journal of Third World Studies
Abstract
A lecture series, XVI, August 29, 1981.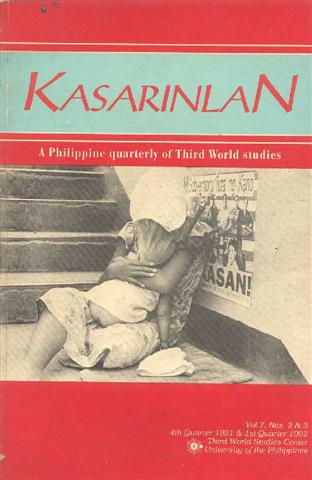 By submitting a manuscript, the authors agree that the exclusive rights to reproduce and distribute the article have been given to the Third World Studies Center.