Indigenous Peoples' Resistance to Oil Palm Plantations in Borneo
Abstract
The expansion of oil palm plantations in Southeast Asia is threatening the right to food of rural communities who are being displaced and deprived of the land and other natural resources on which they rely to produce their food. Since the 1980s, this expansion has been particularly significant in Malaysia and Indonesia, two of the major world producers and exporters of palm oil. Huge forest areas on the island of Borneo have been cleared and converted to the production of palm oil both on the Malaysian side (Sarawak and Sabah) and on the Indonesian side (Kalimantan) of the island. While the development of the biofuel and food industries may translate into considerable revenues for multinational corporations and governments in the region, it is far more difficult to show how villagers living in these forests have benefited from all these activities. The development of oil palm plantations has adverse impacts on indigenous communities of Borneo, many of which are trying to resist their expansion. In this paper, we tried to understand why and how these communities are opposing resistance. Through the analysis of twenty-five cases from Borneo, we found that the issues of land rights and land damage are the ones that generate the strongest resistance from communities in Sarawak and Kalimantan. While the reactions of indigenous communities in both countries are very similar at the beginning and consist mainly of asking to meet corporation and/or state officials to negotiate proper compensation for the use of the land and the damage done, as well as to have their land rights recognized, they take different paths after this initial stage.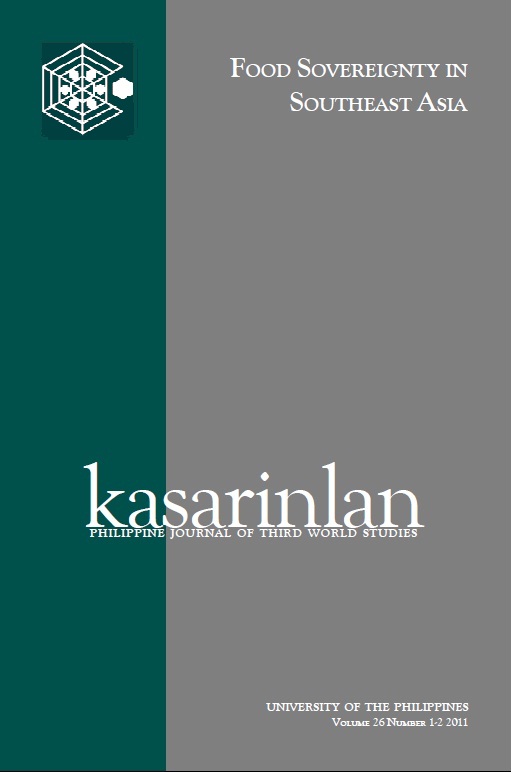 Keywords
oil palm plantation; biodiesel; Borneo; indigenous communities; resistance
By submitting a manuscript, the authors agree that the exclusive rights to reproduce and distribute the article have been given to the Third World Studies Center.