Women Contributing to Food Sovereignty through Sustainable Agriculture
Esperanza "Pangging" A. Santos

Margie Lacanilao (SARILAYA)
Abstract
There is a growing consensus among advocates in the Philippines that promoting organic or ecological farming plays  a crucial role in achieving sustainable agriculture. Sustainable agriculture is considered here as a technological approach and system of  production that takes care of the needs not only of the present but also of the future generations without putting at risk the environment and people's health. This paper presents how Sarilaya, a women's organization, attempts to put the above concepts into practice with its sustainable agriculture project in Barangay Imelda Valley in Palayan City located within the province of Nueva Ecija in Luzon Island.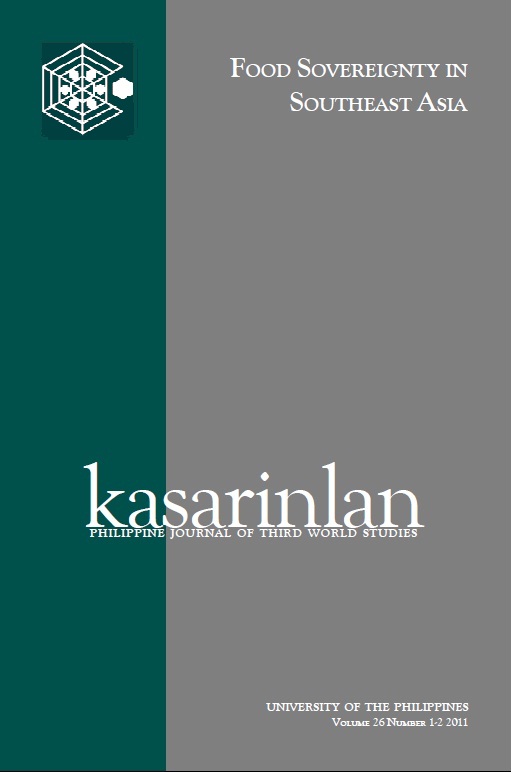 Keywords
sustainable agriculture; women's movement; ecological farming
By submitting a manuscript, the authors agree that the exclusive rights to reproduce and distribute the article have been given to the Third World Studies Center.