"Exotic Love at Your Fingertips": Intermarriage Websites, Gendered Representation, and the Transnational Migration of Filipino and Thai Women
Leonora Angeles

University of British Columbia

Sirijit Sunanta

University of British Columbia
Abstract
The proliferation of introduction-for-marriage websites has contributed to the growth of cross-border marriages and the so-called mail-order bride phenomenon that shape gendered migration patterns. Drawing from content and discourse analyses of six websites featuring prospective brides from the Philippines and Thailand, this paper explores how the distinctive characteristics of Thai and Filipino women's representation on intermarriage websites are shaped by Thailand's and the Philippines' history and economy. It explains how and why the representation of Thai and Filipino women on intermarriage websites involves power and violence, both symbolic power at the representational level and physical violence in the material world, thus creating unequal Third World-First World power relations that are embedded in international migration circuits. Drawing from postcolonial cultural studies and feminist media theories, it delineates the representational, symbolic, and material forms of power that construct Thai and Filipino women as sexualized and racialized Others. Lastly, the paper examines how violence in (digital media) representation contributes to intensifying violence against women, with emphasis on the medium of representation, the Internet and digital technologies, and how new digital technologies have transformed the mail-order bride business and facilitated the commodification of women from the Third World.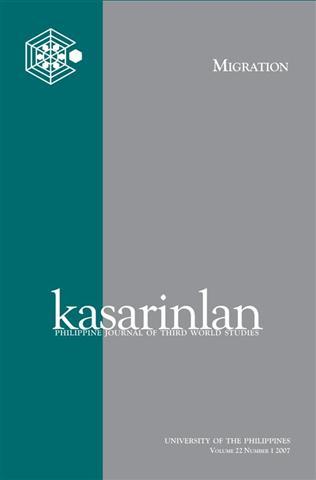 Keywords
Thai women; Filipino women; mail-order brides; Asian brides; intermarriage websites; new information and communications technologies
By submitting a manuscript, the authors agree that the exclusive rights to reproduce and distribute the article have been given to the Third World Studies Center.