Tokhang in North Caloocan: Weaponizing Local Governance, Social Disarticulation, and Community Resistance
Abstract
The article maps out the violent consequences of tokhang, the flagship antidrug operations of the Duterte administration, in the three largest barangays in North Caloocan by exploring the difference between the anti-drug campaign before and after 2016, the uniqueness of tokhang and the dynamics between the national tokhang narrative, the participation of local government units (LGUs), and the spontaneous and organized response of citizens and people's organizations. Data were gathered mainly from official government sources such as police files and budget deliberations, field interviews, and information sourced from Caloocan-based people's organizations such as recorded testimonies from relatives of victims and residents who witnessed tokhang operations and documentations of protests mounted in opposition to tokhang. The paper argues that tokhang weaponized the LGU mandate by linking the anti-drug campaign with the mandate of drafting an anti-criminality action plan and the enforcement of peace and order programs. The ferocity of these operations resulted in a kind of "social disarticulation" among the residents of the communities, and as a response, residents have launched various protests and rights campaigns against these anti-drug operations.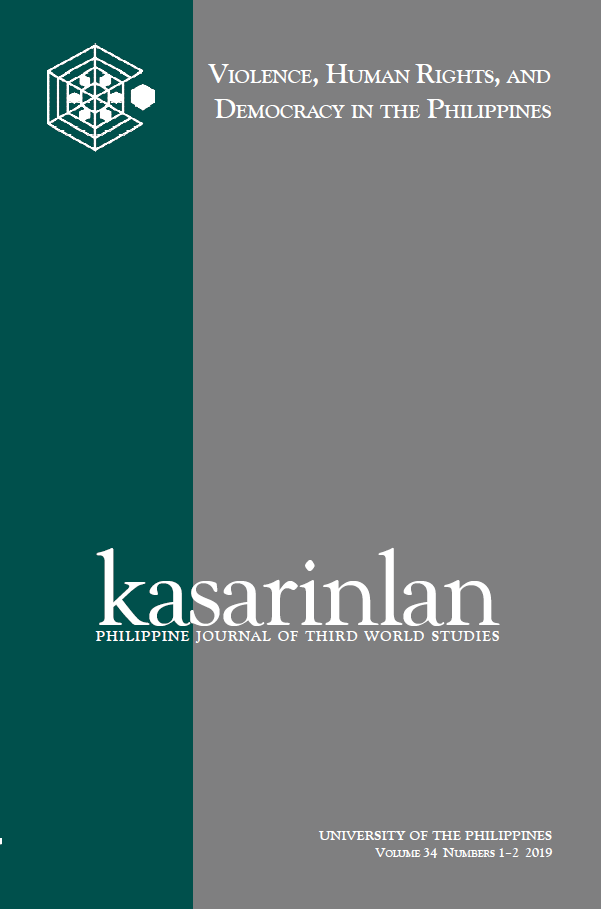 Keywords
tokhang; drug war; North Caloocan; local government units; Social Disarticulation; community resistance
By submitting a manuscript, the authors agree that the exclusive rights to reproduce and distribute the article have been given to the Third World Studies Center.