The Manobo Community of Han-ayan: Enduring Continuities and Changes in Militarization
Abstract
The study attempts to weave together a partial social history of the indigenous Manobo community of Han-ayan, which has suffered spectacular violence at the hands of paramilitaries backed by government troops in 2015, months before Rodrigo Duterte captured the presidency in 2016. Employing the concept of "containment zones" and "filter points," it seeks to create an initial phenomenology of contemporary militarization in a hinterland setting under the Duterte administration, and explores the meaning of the violence of the state's counterinsurgency efforts that the targeted community holds. Through key informant interviews conducted during the latter half of 2018, and supplemented by participant-observation that the security conditions of the research site allowed, the case of the Manobo of Han-ayan reveals both continuities and novel measures in the state's performance of violence whose cumulative effect on the community leaves them in a state of profound precarity and insecurity, constantly anticipating the state's next act of violence.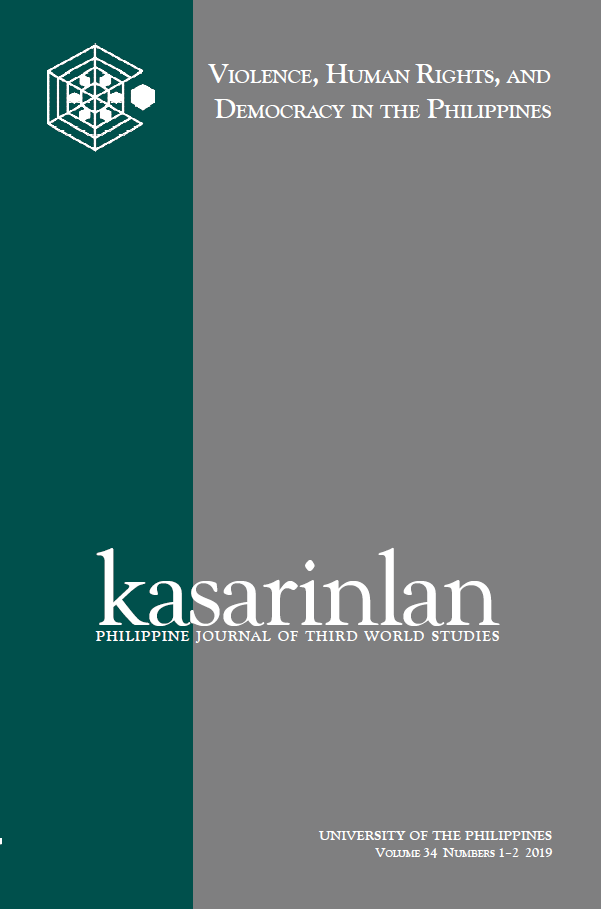 Keywords
Manobo; Han-ayan; militarization; counterinsurgency; containment zones; filter points
By submitting a manuscript, the authors agree that the exclusive rights to reproduce and distribute the article have been given to the Third World Studies Center.