Plaridel: A Philippine Journal of Communication, Media ad Society was first published in 2004 as a national journal or communication and has been released on a regular bi-annual basis since. It has since evolved to a more regional focus and has recently begun publishing papers from other Asian countries. Papers publshed in Plaridel Journal include original research in different areas of media and communication studies in the Philippines and Asia. These can be qualitative or quantitative work in media effects, industry, political economy, subcultural practices, and journalism studies, among others.
Plaridel Journal publishes original articles that have gone through rigorous double-blind peer-review process. Papers submitted to the journal for publication consideration undergo an initial editorial review by issue and associate editors. At this stage papers can be accepted or rejected. Papers that are favorably reviewed move forward to the blind peer review process. Referees or reviewers are selected based on the publication history and expertise in the field where the article seeks to make a contribution.
Plaridel Journal in indexed in Scopus and EBSCO information Services beginning with its 2018 volume. In 2016, it was included in the Emerging Sources Index (ESCI) of Clariviate Analytics. A year later, in 2017, the journal was accepted for indexing by the ASEAN Citation Index (ACI).
Plaridel is registered with ISSN National Center Philippines, Bibliographic Services Division, National Library of the Philippines: ISSN 1656-25340.
Link to current issue http://www.plarideljournal.org/
Link to past issues: http://www.plarideljournal.org/archives/
Link to online submission: http://www.plarideljournal.org/online-submission/
Vol 12, No 2 (2015)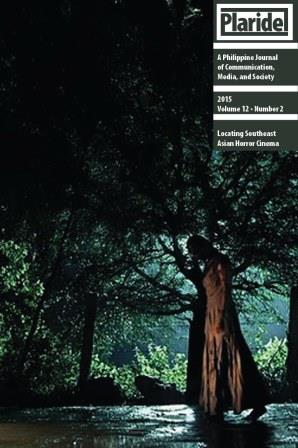 Thank you for your interest in this issue. You may download it directly from http://plarideljournal.org/.