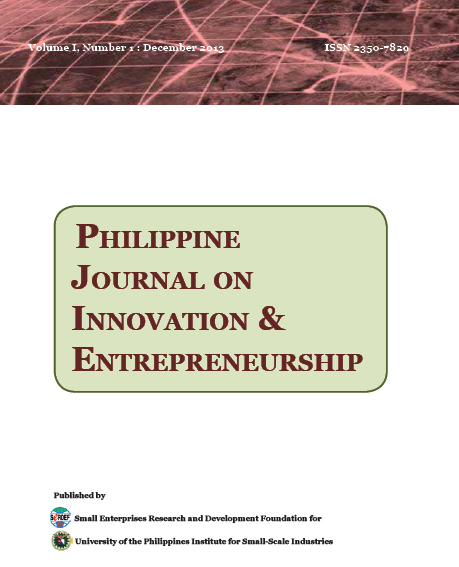 The Philippine Journal on Innovation and Entrepreneurship (PJIE), a peer-reviewed journal publlished by the University of the Pilippines - Institute for Small-Scale Industries, aims to popularize SME research studies and enrich the literature on the subject and related topics such as: enterprise development, entrepreneurship education, marketing and customer management, product design and development, technology management, quality management, productivity improvement and management, environment and energy management, green enterprises, innovation management, financial management, human resource management, information management, SME policy development, ergonomics and safety.
Thank you for your interest in this issue. You may download it directly from the website of
UP Institute for Small-Scale Industries
.