Fisherfolk's Ways of Claiming Food Sovereignty Through Access and Control of Coastal Resources
Abstract
For the fisherfolk communities, food sovereignty can be asserted through direct involvement in identifying and implementing appropriate fishery management tools aimed at protecting the coastal and marine resources from destruction and overexploitation. This paper looks at the situation of fisherfolk in the Philippines and examines how the Center for Empowerment and Resource Development (CERD) implements community-led coastal resource management programs, which illustrate how food sovereignty can be achieved in the fishery sector.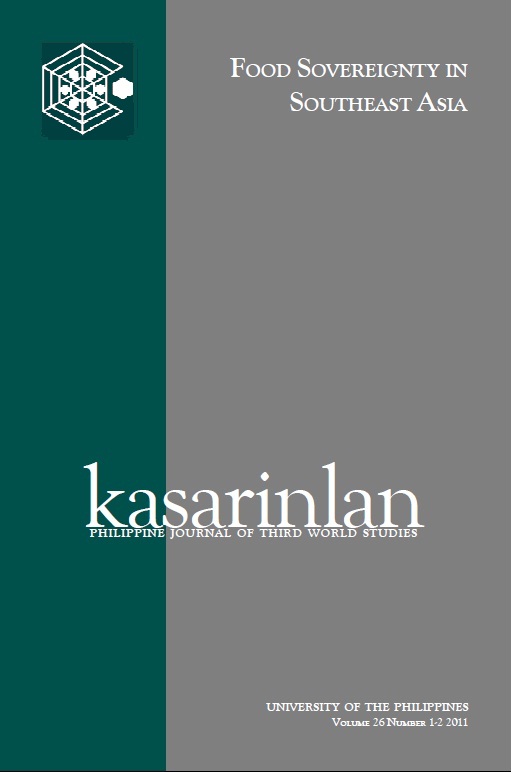 Keywords
fisheries; fisherfolk; CERD; coastal communities; resource management
By submitting a manuscript, the authors agree that the exclusive rights to reproduce and distribute the article have been given to the Third World Studies Center.