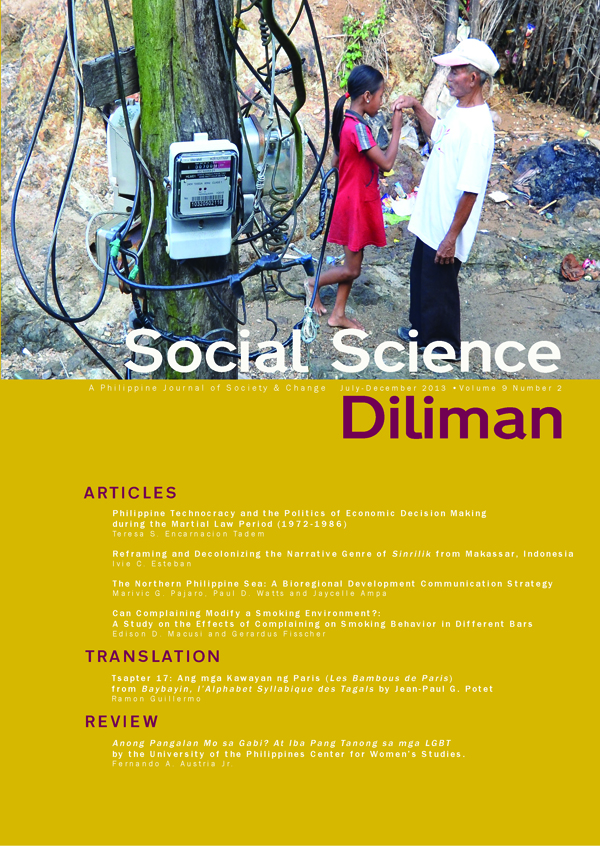 "Mano Po", photo by Jenifer Lie
A young girl in a coastal village in Taytay, Palawan runs into an elder and performs the mano, a gesture of respect. She slightly bows and presses the elder's extended right hand on her forehead. The image of an electric power meter in the foreground melds with other images in my mind of rituals by rural folks who are precariously holding on to dear life. Similar to hand-kissing, mano is a common custom in Southeast Asian countries like Indonesia and Malaysia. As an Indonesian student in the Philippines, witnessing common expressions like this in a foreign land provides me with a sense of belonging and a re-imagination of places I could call home. This photo was taken in May 2013.
Jenifer Lie is a masteral student in Media Studies (Broadcast Communication) at the University of the Philippines Diliman. A Chinese- Indonesian based in Manila, she is interested in postcolonialism, humanitarian causes, and LGBT (lesbian, gay, bisexual and transgender) issues. She freelances as a TV producer, photographer and writer for media in Indonesia, Taiwan and the Philippines.