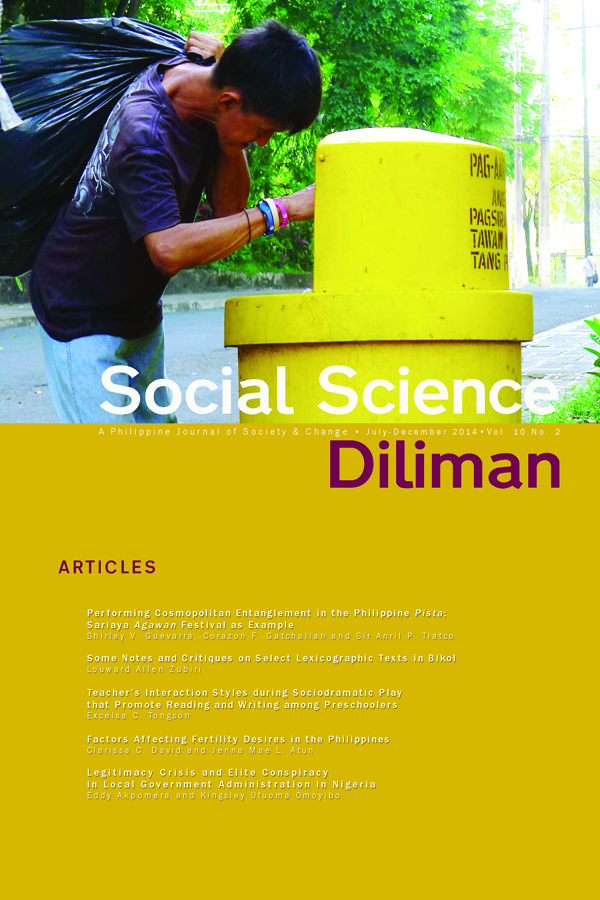 "Grasyang Mailap" (Elusive Grace)
Manong (a Filipino term for an older man, not necessarily a relative) peers inside the garbage bin, his eyes closely surveying the contents for food or anything that may be useful. This he has been doing for at least ten years inside the campus of the University of the Philippines Diliman. After taking the photo, I stopped and wondered how many garbage bins he has to scavenge every day just so he and his family can survive. Manong was not able to get anything from that garbage bin. As I watched him leave, probably to search for another garbage bin nearby, all I could do was to whisper a fervent wish that it will not take him long before he finds his bread for the day, and that one day he will live a life free from the scarcity of basic necessities.
Dulce Amor B. Verdolaga is a University Research Associate at the Office of the Vice-Chancellor for Research and Development of the University of the Philippines (UP) Diliman. She obtained a Bachelor of Science in Community Nutrition from UP. The photo was taken on campus, between the buildings of the College of Arts and Letters and the College of Social Sciences and Philosophy, in April 2012.