Public Market Energy Intensity and a Design of an Energy Efficient, Effective, Healthy and Vibrant Public Market Infrastructure
Ferdinand G. Manegdeg

University of the Philippines Diliman College of Engineering

Mary Ann A. Espina

University of the Philippines Diliman College of Architecture

Jon Dewitt E. Dalisay

University of the Philippines Diliman College of Engineering

Azero P. Pascual

University of the Philippines Diliman National Graduate School of Engineering
Abstract
Typical public markets in the Philippines are untidy, musty, and energy inefficient. This paper addresses the evaluation framework for energy intensity and general redesign of Philippine public markets considering low energy intensity, effective, healthy and vibrant conditions, and pleasing aesthetics as primary design considerations. Ten public markets were audited and evaluated. The average embodied energy is 4.7 PJ/m2 and average monthly operation energy intensity
is 19.2 MJ/m2. Optimizing the existing designs resulted to a 10.6 percent lower embodied energy and 64 percent lower operation energy intensity than the average of the study samples.
However, considering the better criteria, an actual design has an embodied energy 10 percent more as expected but 55 percent lower operation energy intensity than the average of the study samples. It is recommended that the building code of public market include solar photovoltaic array and water heater, cold storage, bio-digester, solid waste disposal system, wastewater treatment, deodorizing and passive ventilation, and natural lighting.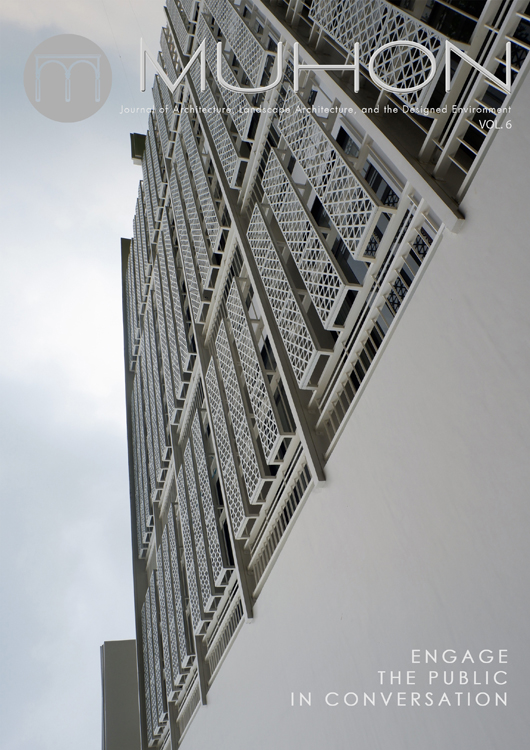 The contributor waives any royalties for the publication of his/her article, as UPCA is a non-profit organization.
The copyright for the published work belongs to UPCA and its selected publisher. The contributor is free to publish a modified version of the same article in other publications.
The contributor guarantees that :
the article does not infringe on the copyright or any proprietary right of any other person

the article contains no libelous or other unlawful matter

the article makes no improper invasion of the privacy of any other person.