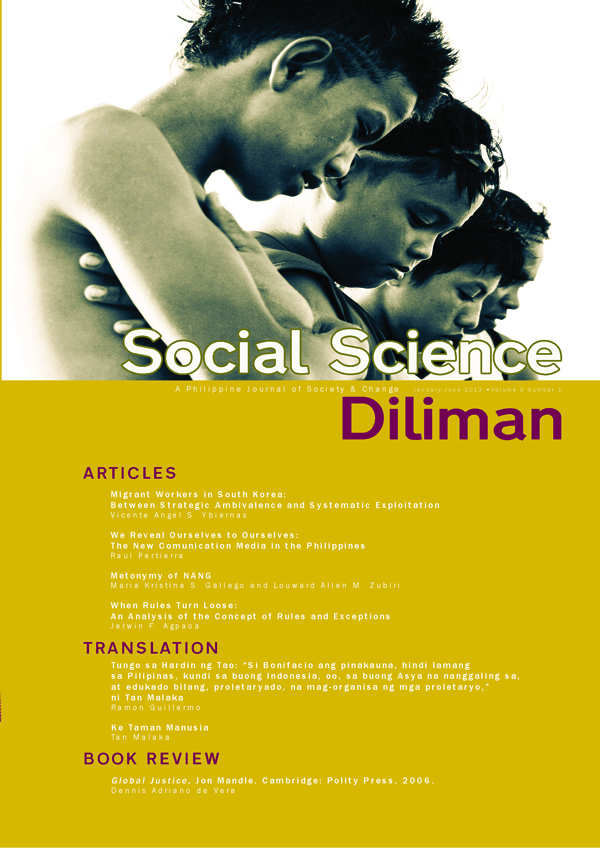 "Pakiramdam": Notes about the photo by Mary Jocelyn L. Tarnate
The tides intertwine with the daily existence of the people of Batasan Island in Tubigon, Bohol. Growing up, they have been taught the value of understanding sunrise, sunsets, the sea and the moon.
In this photo, taken in May 2012, the children, Ayeng, Kim-Kim and Fritz, accompanied by veteran fisher, Arnel, watch the waves closely to check if it is safe to dive into the waters off the reef of Kanjaru in Batasan.
Although the sea gives them life, they are also aware of other things the sea might bring.
Mary Jocelyn L. Ternate, or Jen, is a graduate of B.A. Broadcast Communication in the University of the Philippines Diliman. She is doing freelance photography, videography and production management, mainly on issues about social spaces and representation. She has contributed works in different venues such as Amnesty International, the Czech Embassy, and Lifestyle Network. She has participated in video installations such as Yason Banal's A Reading of Brightness, Dark Clouds, Surrounding in the Cultural Center of the Philippines and in Kiri Dalena's Save Messages in the Ateneo Art Gallery, among others.